PublicSensors was started by a team of students, faculty and staff at the School of Oceanography at the University of Washington. The PubicSensors team has used sensor building in both their own scientific research and educational initiatives for undergraduates and K-12 students.  PublicSensors is a culmination of our past and current programs to increase the accessibility of sensor building. We hope you enjoy building and learning with sensors as much as we do!
Graduate Student
sseroy@uw.edu
Sasha is a PhD student in Oceanography at the University of Washington studying how marine communities respond to climate change. She is also active in science communication, education and outreach. She has led programs and classes in sensor building and environmental education and is the creator of the science comic "interviews with invertebrates".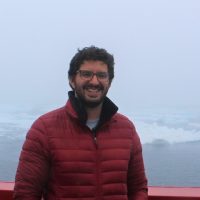 Graduate Student
leviner@uw.edu
Robert is a PhD student in Oceanography at the University of Washington studying how fish in the Arctic are impacted by changing currents and temperatures. His research involves using sensors on ships, moorings, and robots to track where and when fish are moving. When he's not counting fish, he's usually happily riding a bike through the rain.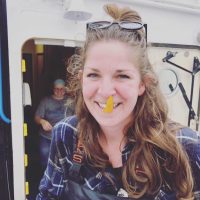 she/her/hers
Graduate Student
awyeth@uw.edu
Amy is a PhD student in Oceanography at the University of Washington studying how changes in oxygen and pH affect some of the smallest animals in the ocean. Her research frequently takes her out to sea where she learned that putting an orange peel up your nose can help with smelly samples. She loves to explore her environment by running, hiking, biking, and skiing, and has thru-hiked the Appalachian Trail and biked across the USA.
Professor Emeritus
random@uw.edu
Danny enjoys wrestling with interesting questions and challenging problems in marine ecology, oceanography, engineering and applied math when he's not kayaking and sailing with his family.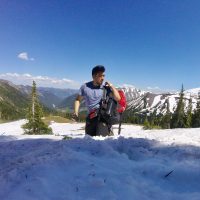 Doris Duke Conservation Scholars Intern
esparzajose1234@gmail.com
Jose graduated from the University of California, Los Angeles with a BA in Geography/Environmental Studies. He is also a DDCSP@UW alumni who is pursuing a career in conservation work with strong intersection in science, community outreach, environmental justice, etc. As a way to connect with his environment, he loves to spend time outdoors, hiking, playing soccer and exploring creative outlets through drawing. 
Academic Analyst
tansy@uw.edu
Tansy is an academic analyst in the School of Oceanography at the University of Washington.  Since earning her PhD in Oceanograph, she has been bridging her interests in education and ocean science through work in K-12, informal, and higher education.  In her free time she enjoys going on adventures with her family and reading.
Research Scientist
deanacrouser@gmail.com
Deana graduated from the University of Washington with a B.S in Oceanography and is currently a Zooplankton Ecologist at NOAA's Alaska Fisheries Science Center, where she monitors the health of the Arctic ecosystem on a microscopic level. Her research focuses on how climate change is affecting zooplankton communities all around the world and involves using sensors on ships, identifying different types of zooplankton present, and teaching computers artificial intelligence to help in her research. She loves participating in science education and outreach, especially with minority students like herself. When she's not doing science, Deana enjoys spending quality time with her cat.
PublicSensors Publications:
Funding Sources and Partners:
Interested in getting involved or partnering with the PublicSensors team? Do you need kits for your classroom or club? Reach out by emailing publicsensors@gmail.com!